Veoma smo uzbuđeni što možemo reći da je Pure Storage pozicioniran kao lider u Gartner Magic Quadrant 2021 za Distribuirane sisteme datoteka i skladištenje objekata. Vjerujemo da je ovo priznanje, zajedno sa Customers' Choice za sisteme datoteka i skladištenje objekata Mart 2021 Peer Insights 'Voice of the Customer', direktan odraz naše predanosti uvođenju inovacija i rješenja koje naši klijenti prepoznaju kao moderne izazove podataka.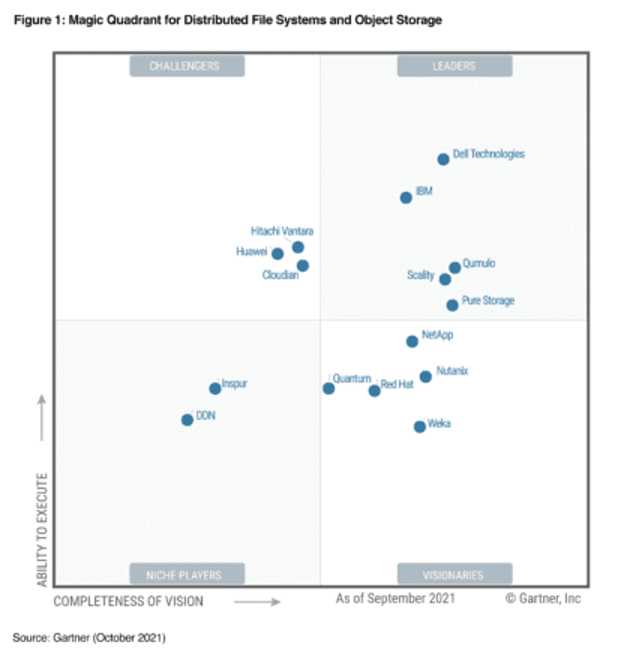 Pet godina uspjeha
Lansiranjem FlashBlade® -a prije pet godina, vidjeli smo priliku za isporuku visoko diferenciranog proizvoda koji će na nov način odgovoriti brzo rastućem tržištu datoteka i objekata. FlashBlade je namjerno dizajniran kao jedinstvena platforma za pružanje neusporedive skalabilnosti, performansi i konsolidacije za sadašnje i buduće potrebe nestrukturiranih podataka naših kupaca. A sa opsežnim slučajevima upotrebe FlashBlade-a koji obuhvaćaju finansijske usluge, EDA (Electronic Design Automation), zdravstvo, te medije, rješenje se pokazalo nevjerovatno svestranim.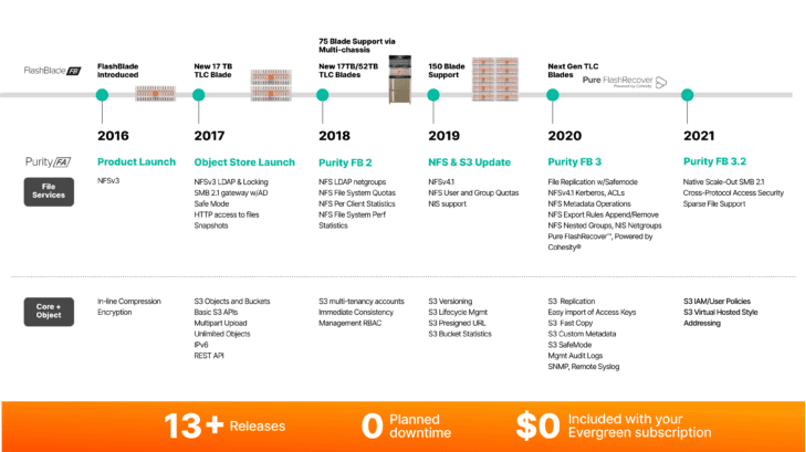 FlashBlade, nastavlja pružati najbolje performanse za moderna radna opterećenja, poput AI i zaštite podataka. To sve omogućuje pristup "built-from-the-ground-up", kako bi isporučili višedimenzionalne performanse i podršku za više protokola sa softverom i hardverom dizajniranim prema razvojnim principima za moderne aplikacije.
Nabavite besplatan izvještaj da biste stekli uvide u:
Trenutno stanje skladištenja podataka na tržištu
Gartner -ovu procjenu vizije, prednosti i upozorenja za svakog distributera (Distributed File Systems & Object Storage vendor)
Zašto je Pure Storage proglašen liderom za Distribuirane sisteme datoteka i skladištenje objekata